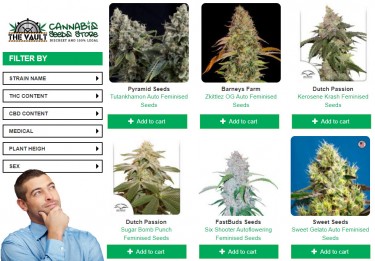 With the UK cannabis scene begining to pick up the pace, Cannabis.net got to sit down with The Vault, the premier source for cannabis seeds in the UK and Europe, and got to ask them what it was like to get started in the cananbis industry, what do they see as a future for the UK and marijuana laws, and how their seeds may help turn non-cannabis fans into believers.
How did you originally get in the cannabis space and specifically seeds?
We noticed a gap in the market for delivering high quality seeds into the UK market so we decided to get in there and fill that space. We've never looked back since. We started out back in 2012 and have plans to move into new markets (as well as seeds of course) in 2021 and beyond.
What lead you to the idea that a seed-bank was the best idea for starting a business?
As advocates for legalization and fans of cannabis in general we felt we'd use our digital marketing talents to combine these passions and felt that with seeds being legal to sell in the UK for souvenir purposes this would be the best way in which we could achieve this dream.
What makes a good cannabis seed or a bad cannabis seed, if there is one?
Cannabis seeds can be found with different markings, shapes and sizes but sadly that's not a good indicator as to quality. –   If you are looking for good quality Cannabis Seeds then there is no substitute for good quality genetics.   
Always choose seeds made by reputable Cannabis Seed breeders, and always buy them in the original packaging from reliable sources. – Like The Vault.    
What makes your seeds the best on the market?
We are very selective with regards to who we deal with and only work with the world's best breeders. We strive for quality both in terms of the product we sell and the service that we offer to our 'TeamVault' community that we've built over the years. We like to think we offer an experience and sense of community as well as a high quality product.
 Europe is behind the US on legalization, how has that affected your business growth?
The path has been and is rocky, but The Vault are a robust company. We say this confidently in that we have both offices and distribution centres both here in the UK and in Spain. This means we can pivot and avoid any of the issues our competitors might be experiencing right now. We took these steps a few years back to mitigate for any issues like Brexit and the like and its allowed as to carry on business as usual.
What is the #1 mistake consumers make when looking online to buy cannabis seeds?
Not buying from The Vault? Ok, that was tongue in cheek but I suppose it is true!
Buying Seeds from less reputable sources, and worse still not choosing a company who will ship them to you without opening the packs.
Are buying from seed banks in Europe a good idea or bad idea?
Always a good idea as that's where the best quality seeds tend to come from. At the moment there are also issues with Brexit and the sending of parcels but as we have a Spanish center as well as UK office we have mitigated this.
What are the hot strains or types of seed people want to buy right now?
Far too many strains to choose from Wedding Cake, Gelato and RuntZ Muffin are some of the new kids on the block, but strains like Sour Diesel, Blue Dream, Gorilla Glue and Girl Scout Cookies are still very popular with our customers.
 If you could give one piece of advice to someone looking to get into cannabis right now, what would it be?
Decide on your niche / passion within cannabis and network your way in. We find sites like Leafwire are a great starting point to get yourself noticed and networked within the community. The US and Canada etc are a little further along with legalization and the like and the UK is quite far behind so there aren't masses of opportunities on these shores right now but we envisage that changing within the next 5 years.
What is the best way to grow weed, indoors or outdoors?
I suppose the best method really comes down to personal choice and situation more than anything:
Indoors all the conditions and environment can be controlled during the grow.  – Including odor for people who need to consider that.
But outdoors cannabis plants can produce monster yields and are less costly than an indoor set up and grow.
How can people contact you to ask questions or learn more?  Email, social media?
www.cannabis-seeds-store.co.uk
support@cannabis-seeds-store.co.uk
https://www.facebook.com/thevaultseedsstore
https://twitter.com/The_Vault_Seeds
https://www.instagram.com/vaultcannabisseedstore
Great info and thank you for sitting down with Cannabis.net!
MORE ON SEEDS, READ THESE…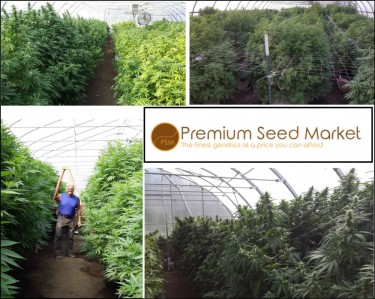 GET PREMIUM CANNABIS WITHIN THE US, OREGON HAS A WAY!
OR..