Deaths as a result of drug overdose increased significantly in 2021, reaching more than 107,000. This same year was marred by the persistence of the covid pandemic and an increase in lethal overdoses related to opioids like fentanyl.
The United States has for a long time now recorded deaths linked with drug overdose courtesy of its degraded drug supply. Now, deaths linked with drug overdose have reached a staggering record of 107,000 just in 2021 alone. This latest report was published by the Centers for Disease Control and Prevention. Following the publication, the director of NIDA, Dr. Nora Volkow affirmed that the latest drug overdose numbers are quite humongous.
In fact, the present figure indicates that there's been an increase in overdose death by 15% when compared to that 2020. This further implies that death caused by drug overdose happens approximately every 5 seconds in the United States.
The latest record also shows a continuous trend of an increase in drug overdose deaths afflicting the United States for more than two decades now. And according to research, this overdose death is majorly fueled by the opioid epidemic across the country.
Deaths Related to Synthetic Opioids Also at an All-time High
In 2021, the recorded number of drug overdose deaths which comprise fentanyl and various manufactured opioids was more than 70,000. This equated to a 23% increase in overdose deaths when compared to 2020. Overdose deaths from cocaine also surged by 23%, and deaths from various stimulants and methamphetamine increased by 34%.
Fentanyl, a dangerous and popular common compound, is often used by illegal manufacturers to produce counterfeit opioid medication. This makes usage of such drugs a high risk of override. Officials of the CDC also pointed out that illicit dealers also manufacture other pills with fentanyl leaving customers oblivious of the risks.
According to Volkow, who the Los Angeles Times quoted, the compound effect of these actions by illicit dealers is that a lot of people are exposed to great risks. This includes individuals who seldom use drugs and even adolescents. When people are exposed to these powerful substances, even in minute quantities, they can cause an overdose.
The United States drug overdose death epidemic became more pronounced last year as the covid pandemic made it difficult for professionals to access individuals with drug problems. This made effective treatment of substance misuse and mental health services very difficult to administer to these individuals.
A Stanford University researcher on drug policy and addiction, Keith Humphreys, affirmed that more than ever, the deadly overdose death trend will most likely continue. According to him, 2022 will most likely be as terrible as 2021or even worse.
It is also important to note that while overdose deaths were recorded across the United States, the numbers varied geographically. Hawaii, out of all the states, witnessed a reduction in drug overdose death which accounts for 2%. On the other hand, Alaska witnessed a major surge in overdose death, recording an increase of 75%.
While the present figure is saddening, Humphreys gave a rather cynical estimate of more than one million drug overdose deaths in 10 years. However, he believes these deaths can be greatly reduced or totally avoided if public policy changes take place. He also pointed out that the increase in manufactured opioids like fentanyl will continue since they are effortlessly produced in labs. This is especially true when the production process is compared to that of conventional plant-based drugs.
The negative effects of these easily accessible drugs which can be purchased on various online platforms and social media apps remain to be fully discerned. Humphrey affirmed that heroin might not be as popular in the next decade given everything now is fentanyl. Posing a rhetorical question, Humphreys asked is "what do we do in an era where we no longer need to farm to produce drugs.
Harm Reduction Saves Lives
Discussing extensively the issue, Humphreys affirmed that the answer to the overdose death epidemic in the United States is not a single or simple one. However, he mentioned that several measures of harm reduction will go a long way. He highlighted measures like increasing access to naloxone prescription pills which help to reverse an overdose effect will help reduce overdose deaths.
Humphreys compared naloxone to fire extinguishers stating that in most cases they are not needed. But when there's trouble, they sure do come to the rescue.
Several advocates for drug policy including the Drug Policy Alliance's deputy director, Sheila Vakharia, have expressed their concerns about the increasing overdose death. Vakharia during an interview with NFO affirmed that it is heartbreaking and devastating that the country persists in such a position.
She went on to affirm that the country for more than two decades has been battling the drug overdose crisis. And so far, there's no sign of reaching the end of the crisis. If anything it seems the situation has gotten just worse compared to past years.
Just the previous month, the Biden administration declared its plan to deal with the surge in the number of drug overdose deaths. The plan includes backing for harm reduction strategies which include increased accessibility to naloxone. This latest development and funding from the Biden administration, according to Vakharia, is quite a positive sign toward curbing overdose deaths.
According to Vakharia, harm reduction in times past has been significantly underfunded relating the program to private, local, and state funding. This makes it very difficult to sustain the program.
Vakharia also pointed out that a lot more can be executed to boost harm reduction programs. Some of these include assisting overdose prevention centers like one that recently launched in New York. Despite the internal success of the centers, only two prevention centers are legally running within the United States. And these centers for sure could be saving lots of lives all over the country if given more support.
Conclusion
With the funding and support from the Biden administration, things are soon to change for the better. The harm reduction program as well as the, as well as the advocates' collective efforts, are further enhanced and hopefully, things will change for the better.
OVERDOSING, READ MORE…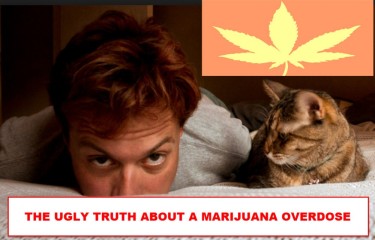 WHAT DOES A MARIJUANA OVERDOSE LOOK LIKE? READ THIS!
OR..